Back To My Friends
Precious Boo - Video!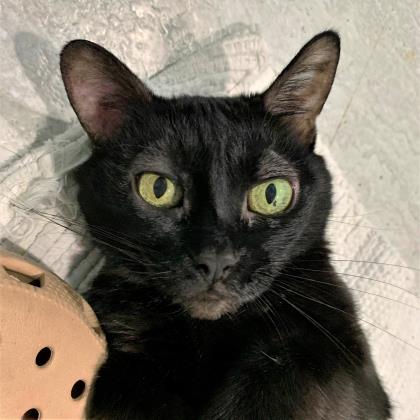 Precious Boo - Video!
Precious Boo is a spunky kitty who despite her age still loves to indulge in catnip and play! Shy at first, P.B. will need time and patience before revealing her playful, affectionate side. Her favorite toy is a simple piece of yarn or anything filled with catnip. She'll let you know she wants attention by rubbing against your legs, purring, and rolling over. She tolerates being picked up for short amounts of time but generally prefers to cuddle on her terms. Having previously lived with other cats, she would likely get along with calm feline friends. Deep down, Precious Boo is a goofball looking for a loving home where she can live out her golden years.

You can find more information about joining one of the most robust foster networks in the country at wihumane.org/foster (copy & paste into your browser). Animals need foster for a variety of reasons and we're confident we have a match for you and your lifestyle. What are you waiting for? Become a foster today!
---
All About Me!
Location
Milwaukee Campus
Breed
Domestic Shorthair | Mix
Color
Black
Age
14 years, 1 months
Sex
Female
Spayed
Yes
Declawed
Front
Weight
8 pounds
Guest Number
45147136
Personality
Hidden Treasure
Family Recommendation

PG-5

No children under age 5
Adoption Price
Name Your Own Fee